Roger C. McIntosh, Ph.D.
Dr. McIntosh earned his Ph.D. from Florida Atlantic University in 2012 and began his career at the University of Miami the same year as a postdoctoral fellow on the NIMH-T32 Training Grant (MH018917) where his training focused on the psychoneuroimmunological mechanisms of chronic HIV-1 infection. As a tenure-track professor within the Health Division his psychological research interests range from understanding the impact of mood disturbances such as anger and depression to psychosomatic disturbances like alexithymia on health outcomes in persons living with HIV/AIDS. Dr. McIntosh's neuro-based work utilizes functional magnetic resonance imaging to elucidate the effects of age and chronic disease on neuroendocrine regulation and neurocognitive functioning in the executive function, learning and memory domains. His immune-based work focuses on the bidirectional effects of systemic inflammation on cardiovascular, central and autonomic nervous systems in persons living with HIV/AIDS.

As director of the BREATH Lab, Dr. McIntosh supervises neuropsychological, cardioautonomic and cardiorespiratory assessment. In addition, the lab conducts flow cytometric analysis to characterize inflammatory-immune and endothelial cell populations, as well as functional magnetic resonance imaging to quantify cerebral perfusion, brain metabolite spectroscopy, resting state functional connectivity, and task-based activity. This multi-modal interdisciplinary approach not only facilitates discovery in health neuroscience but provides hands-on training for health and cognitive behavioral neuroscience trainees. Dr, McIntosh is currently supported by the National Heart, Lung and Blood Institute K01 mechanism (HL139722-01, McIntosh (PI), 2/6/2018 - 2/5/2023) to examine HIV-related alterations to the central-autonomic nervous system and associated risk for developing hypertension. 
Dr. Mylene Asmar-Rios, M.D.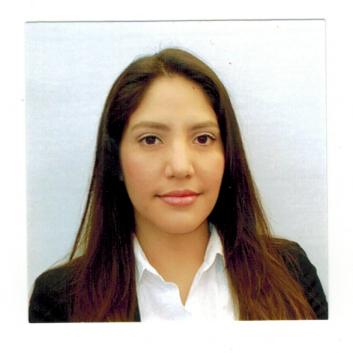 Dr. Mylene Asmar-Rios is currently the Research Coordinator for NIMH- and CLARO-funded ExPRESATE study. A graduate of Florida International University with a Bachelors in Psychology Dr. Asmar-Rios' research career began as an assistant in the laboratory of Human Molecular Genetics and then at the Children Anxiety and Phobia Program. There she maintained regulatory binders, assisted in protocol preparation for investigators, aid with behavioral therapy, laboratory techniques such as ELISA and Western blotting. In 2018, Dr. Asmar-Rios became project leader of AIDS-defining illness and non-AIDS-defining illness at the University of Iberoamericana in the Dominican Republic. She later conferred her medical degree from that institution certified in Tropical Medicine.
Dr. Asmar-Rios has worked in various therapeutic areas, including immunology, cell therapy, psychiatry, and behavioral therapy. Dr. Asmar-Rios is currently leveraging her diverse clinical research background, clinical practice, and experience pursuing positive mental health outcomes in marginalized HIV populations as coordinator of the ExPRESATE study.  
Judith Lobo, B.A.
Judy is a graduate student in both the Health and Cognitive Behavioral Neuroscience tracks in the Department of Psychology. Judy is broadly interested in the effects of aging and chronic disease on neurocognitive functioning. Her master's level research focuses on the use of resting state functional brain connectivity to elucidate the impact of cardiovascular disease risk on hippocampal connectivity and the preservation of age-related decline in episodic learning and memory. Judy's dissertation level research also focuses on the resting state brain correlates of episodic learning and memory and other neurocognitive abilities.as it relates to HIV-positive and older adult women exposed to trauma.



Vandana Sookdeo B.B.A., B.Sc., M.B.B.S. (M.D.)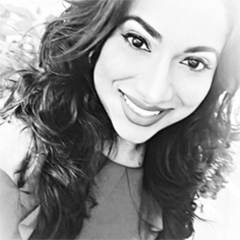 Dr. Sookdeo is currently the Research Coordinator for the BREATH Lab. Her current objectives are to conduct research in an integrated multidisciplinary collaborative framework that merges her clinical knowledge and research expertise with the highest standards of clinical research compliance, health information privacy and good clinical practice in the pursuit of better health outcomes for patients with chronic disease. Dr. Sookdeo has performed as a researcher and project leader in collaboration with teams from the Siteman Cancer Center at Washington University School of Medicine at St. Louis and the Department of Clinical Surgical Sciences at the University of the West Indies, Trinidad and Tobago. She has published in area of gastroenterology as well as melanoma, breast, prostate, and colon cancer. Dr. Sookdeo primary interests are in furthering global health initiatives to remove health disparities.

Rosangela A. Hoshi, P.T., Ph.D.
Dr. Hoshi is a postdoctoral fellow and visiting scholar from Brazil. She is a physical therapist and Ph.D. in Health Sciences. Thus far she has worked with linear measures of heart rate variability in time and frequency domains, as well as nonlinear methods for complexity, fractality and predictability features of heart rate time series, cardiac autonomic nervous system assessment and testing, exercise physiology, respiratory muscle training, and thyroid dysfunctions related to cardiovascular aspects. Her principal research interests are regarding the autonomic nervous system and its interaction with other organic systems. In Brazil her current project focuses on the association of HRV with several physiological markers in a cohort of 15,000 participants followed since 2008, the Longitudinal Study of Adult Health - ELSA Brasil.